2003 Mercedes benz G class G500 Owners Manual
VIDEO PREVIEW OF THE MANUAL:
IMAGES PREVIEW OF THE MANUAL: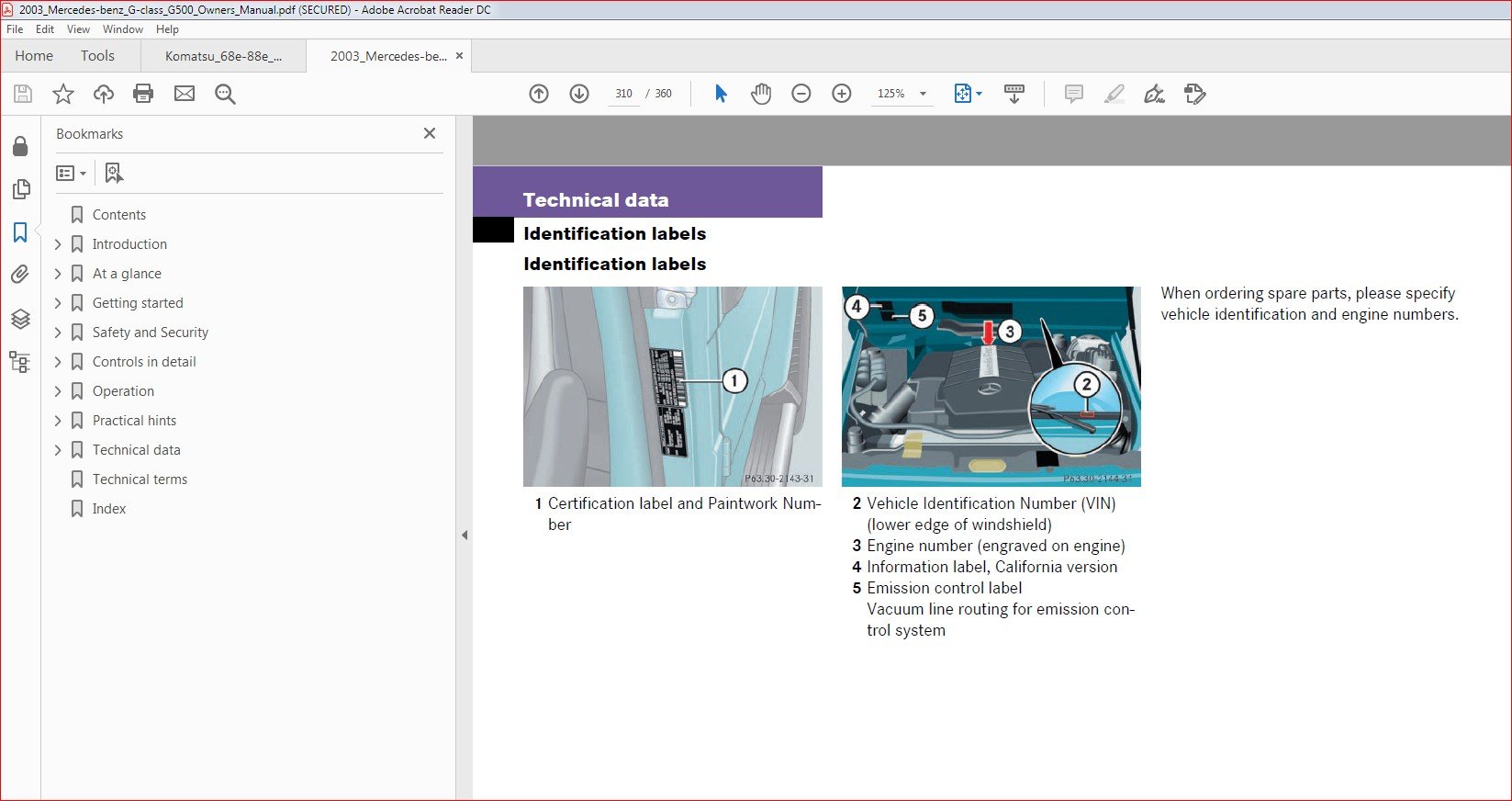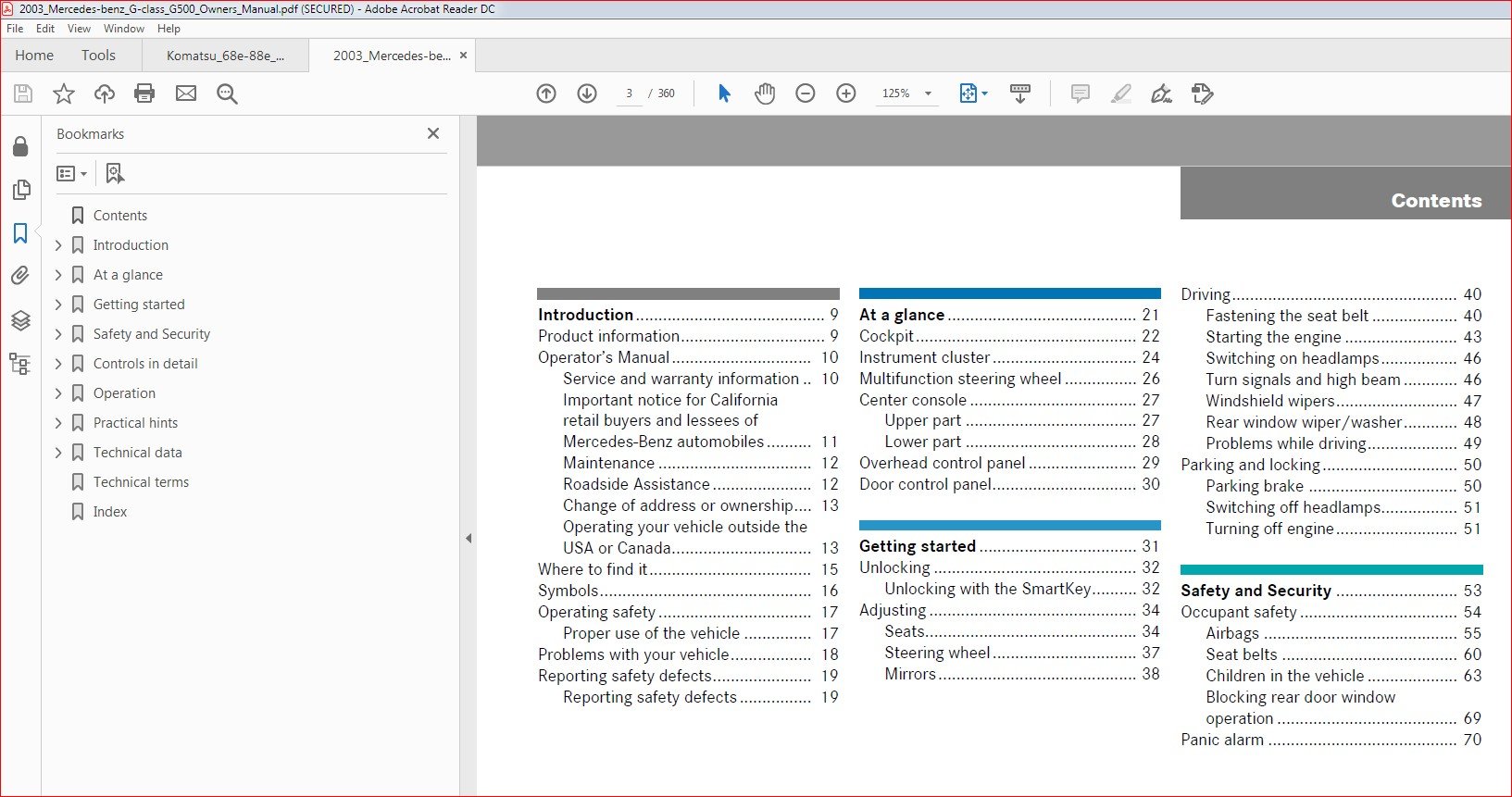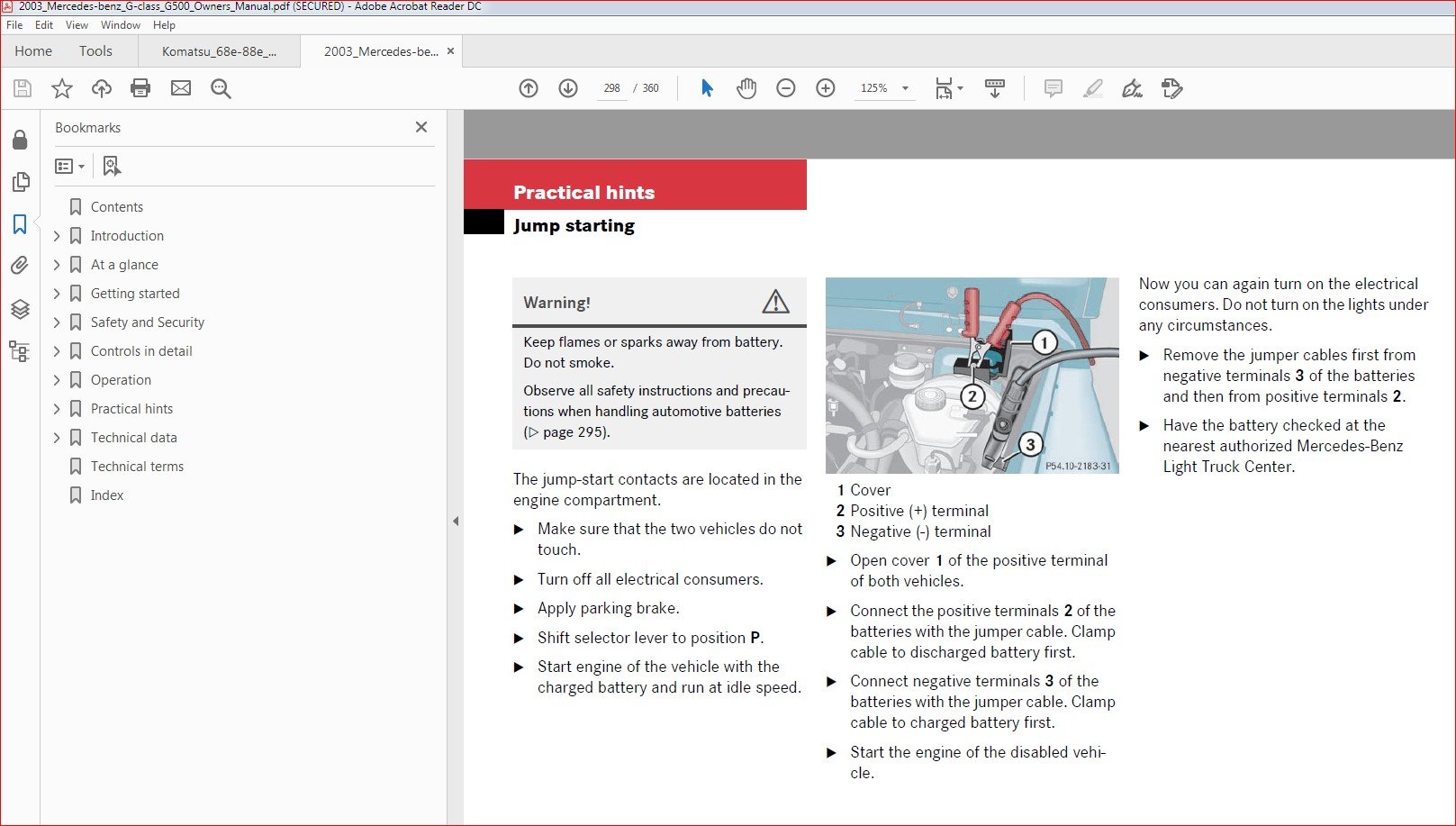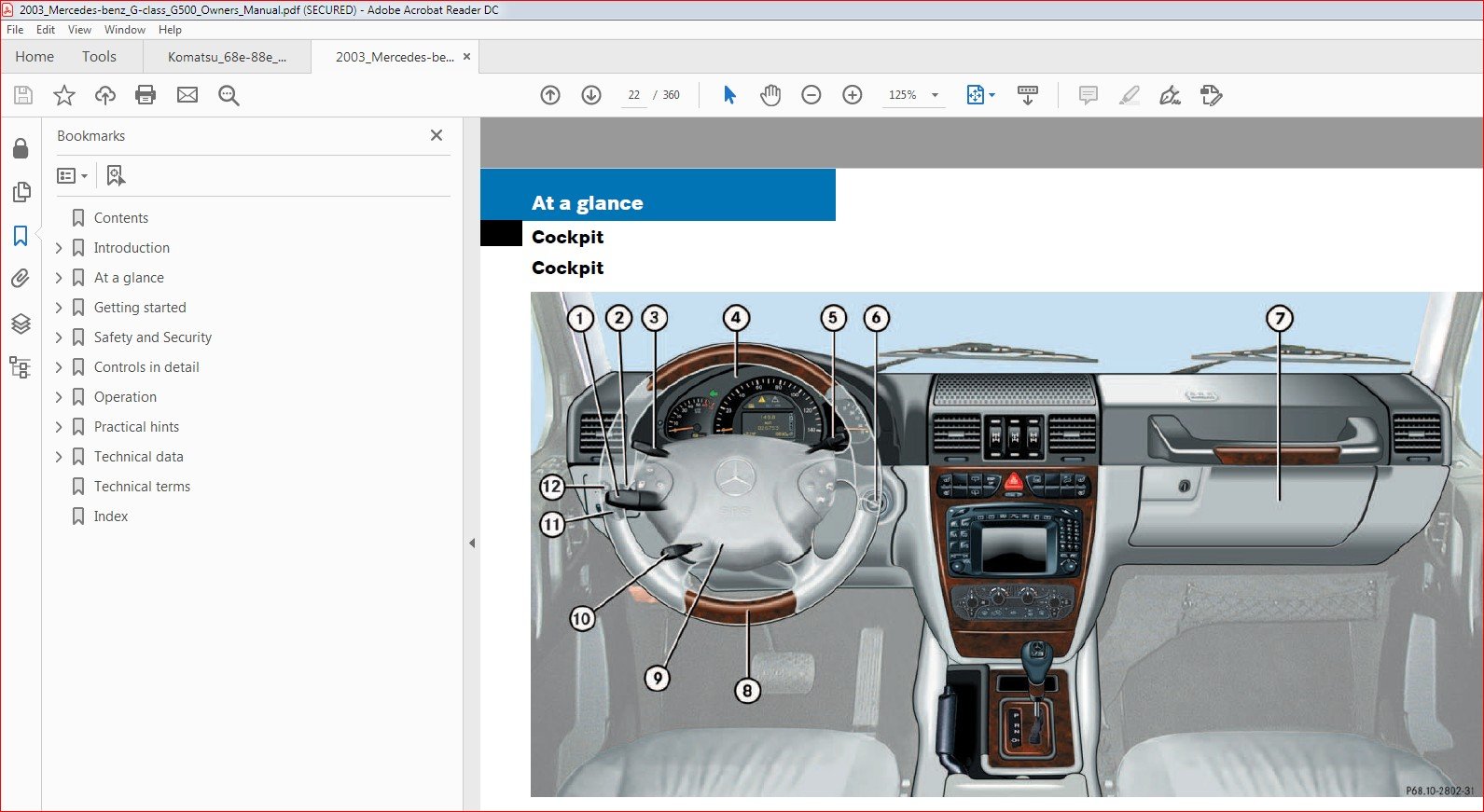 DESCRIPTION:
Our company and staff congratulate you on the purchase of your new Mercedes-Benz. Your selection of our product is a demon- stration of your trust in our company name. Further, it exemplifiesyour desire to own an automobile that will be as easy as possible to operate and provide years of service. Your Mercedes-Benz represents the ef- forts of many skilled engineers and crafts- men. To help assure your driving pleasure, and also the safety of you and your passen- gers, we ask you to make a small invest- ment of time.
Please read this manual carefully be- fore putting it aside. Then return it to your vehicle where it will be handy for your reference.
Please follow the recommendations contained in this manual. They are designed to acquaint you with the operation of your Mercedes-Benz. 0 Please pay attention to the warnings and cautions contained in this manual.
They are designed to help improve the safety of the vehicle operator and occupants.
TABLE OF CONTENTS:
Introduction
At a glance
Getting started
Safety and Security
Controls in detail
Operation
Practical hints
Technical data
Technical terms
index
PLEASE NOTE:
 This is the SAME exact manual used by your dealers to fix your vehicle.
The same can be yours in the next 2-3 mins as you will be directed to the download page immediately after paying for the manual.
Any queries / doubts regarding your purchase, please feel free to contact [email protected]