1998-2004 APRILIA RSV MILLE MOTORCYCLE SERVICE REPAIR WORKSHOP MANUAL + PARTS LIST – PDF DOWNLOAD
DESCRIPTION:
This manual supplies the main information for normal servicing procedures. In the future, the Information and illustrations that make up this manual will be updated by means of "Releases", see 0.1 (UPDATE OF RELEASE 00/2002-10). This publication is intended for the aprilia Dealers and their qualified engineers; many notions were voluntarily omitted, because they were considered superfluous. Since it is not possible to include complete mechanical information in this publication, the persons using this manual must have a basic mechanical training and a basic knowledge of the procedures regarding motor vehicles repair systems. Without this knowledge, the repair or servicing of the vehicle may be ineffective or even dangerous. The manual does not describe all the procedures for the repair and servicing of the vehicle in detail, there- fore it is important to be particularly careful, in order to avoid any damage to components and persons.
In order' to grant its customers more and more satisfaction in the use of the vehicle, aprilia s.p.a. will keep improving its products and the relevant documentation. The main technical modifications and the modifications in the vehicle repair procedures are communicated to all aprilia Outlets and Branches the world over. These modifications will be described in the successive editions of this manual.
In case of need or doubts regarding the repair and inspection procedures, contact the Technical After- Sales Dpt., which can give you the information required and also inform you about any updates and technical modifications made to the vehicle.
VIDEO PREVIEW OF THE MANUAL:
IMAGES PREVIEW OF THE  MANUAL: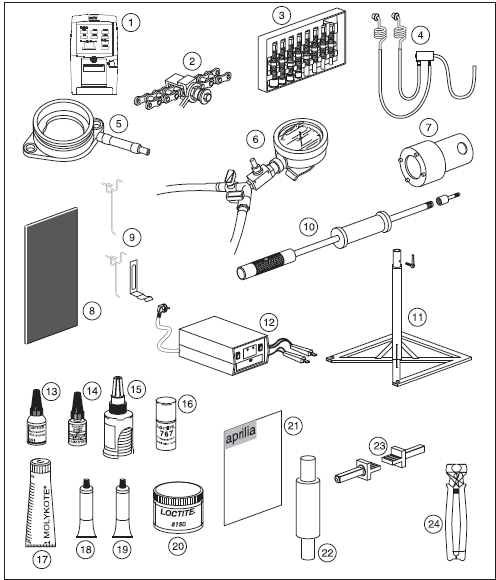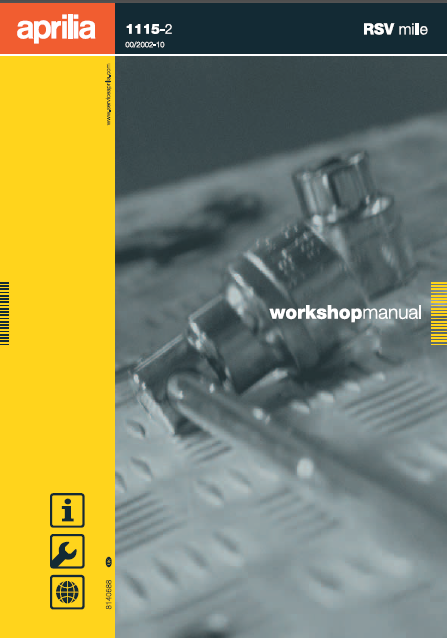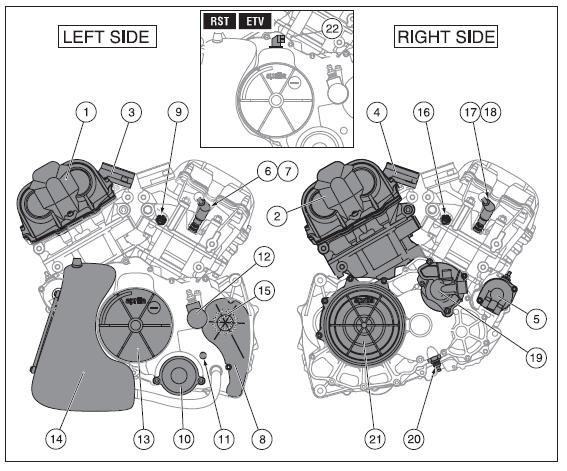 TABLE OF CONTENTS:
INTRODUCTION
GENERAL INFORMATION
SERVICE AND SETTING UP
ENGINE
FUEL SUPPLY SYSTEM
COOLING SYSTEM
ELECTRIC SYSTEM
CHASSIS
REPAIIR INFORMATION
ANALYTICAL INDEX