1997 Ski doo Snowmobile Service Parts Manual
IMAGES PREVIEW OF THE MANUAL: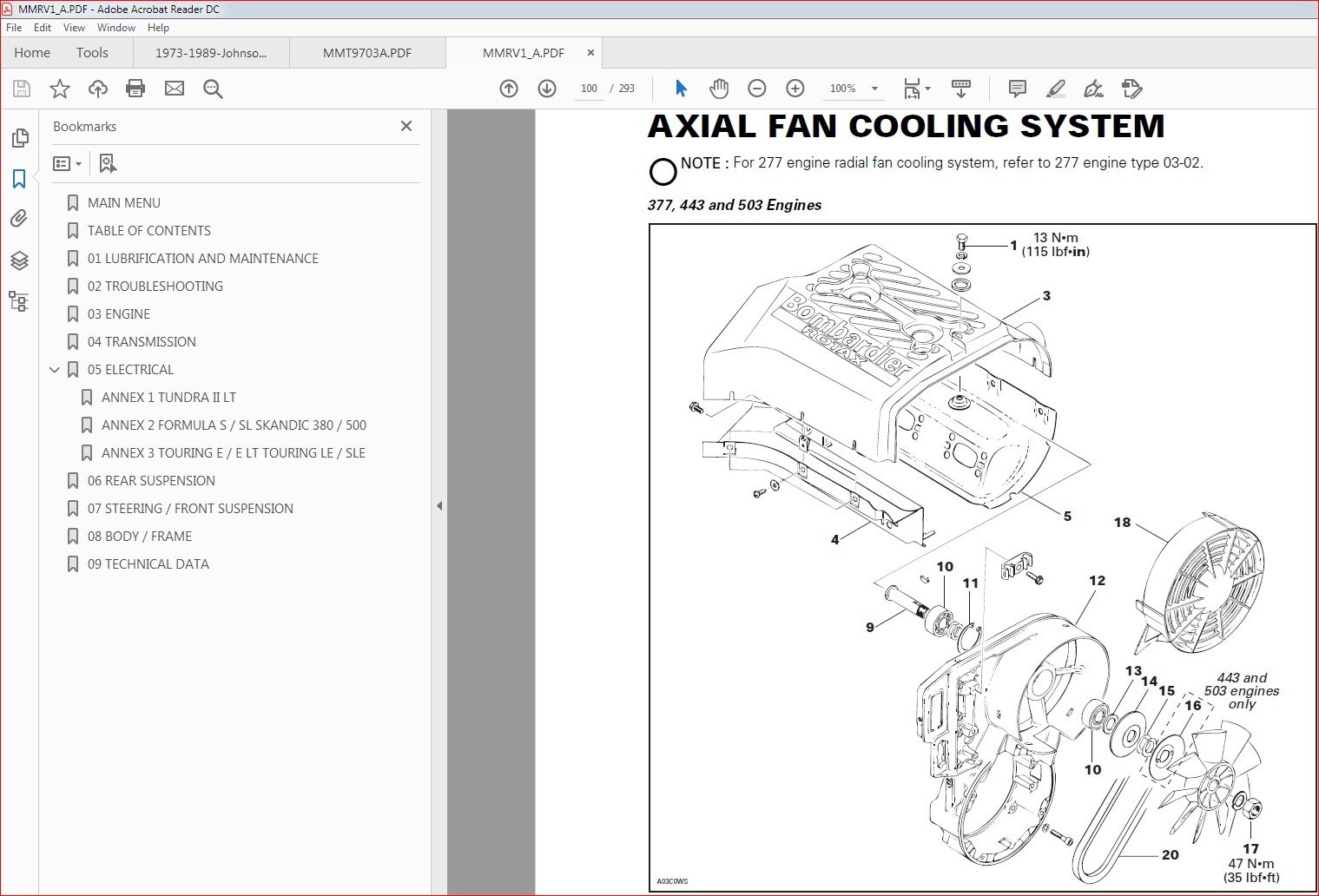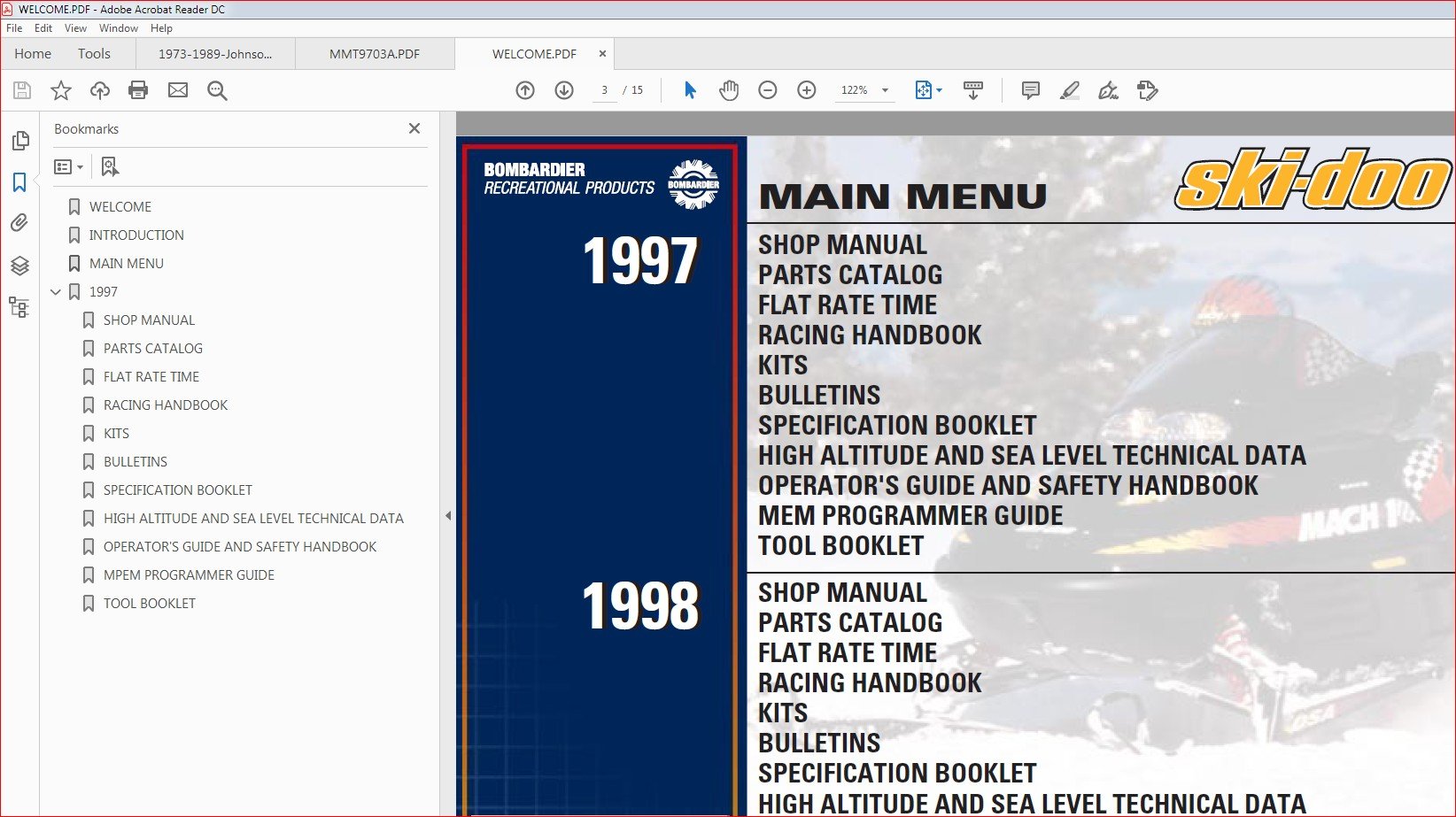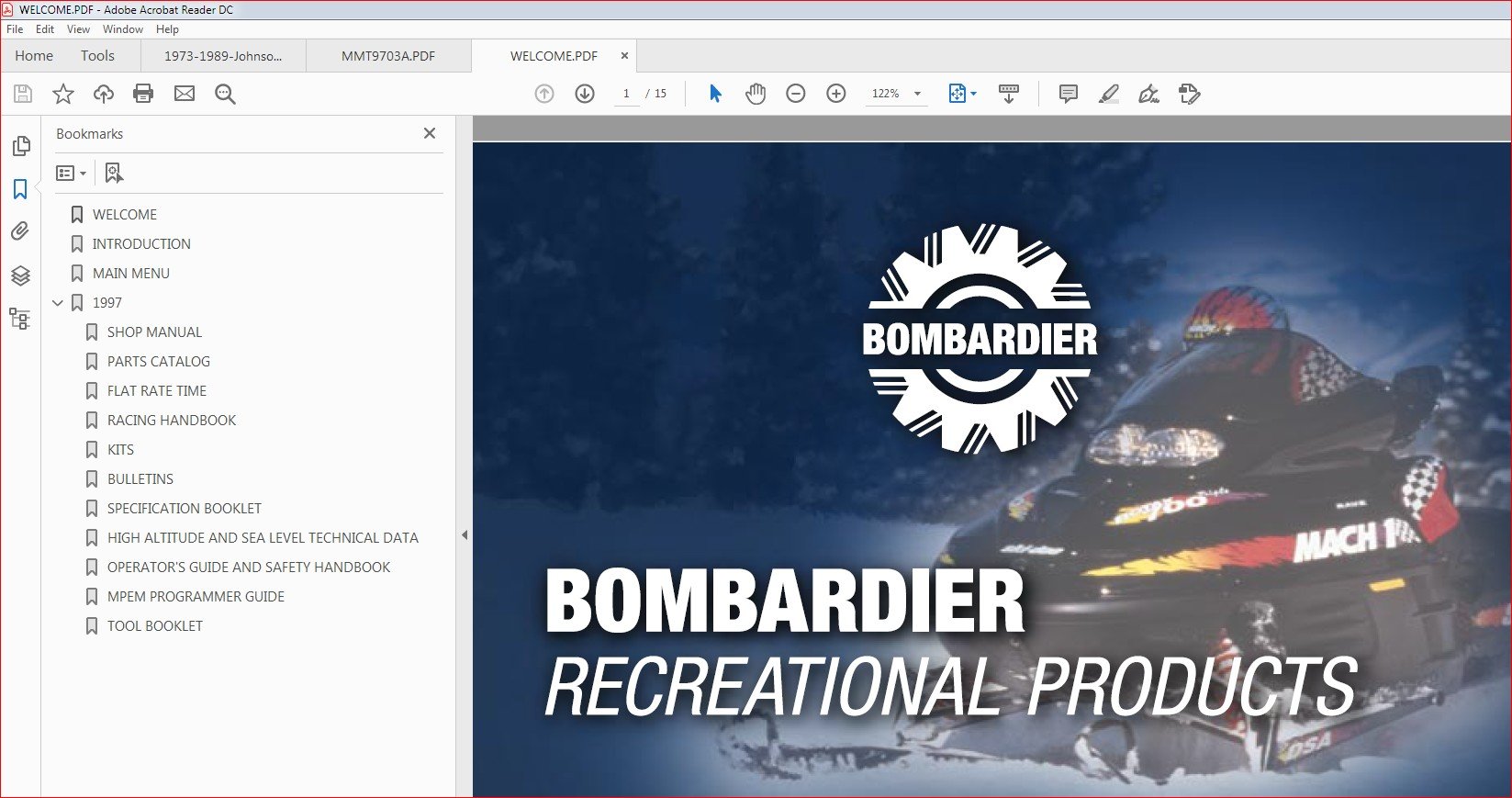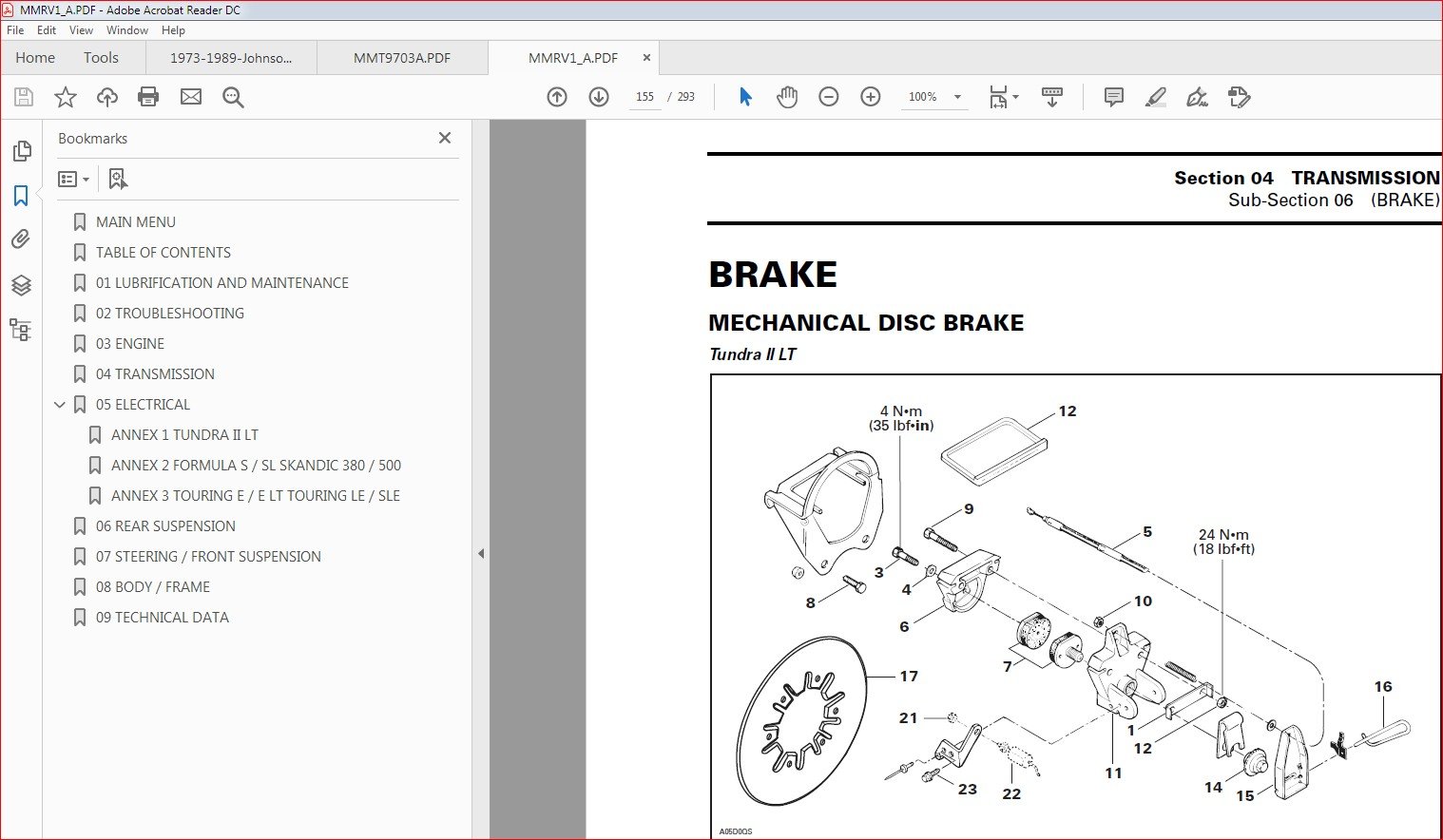 VIDEO PREVIEW OF THE MANUAL:
TABLE OF CONTENTS:
SNOWMOBILE SAFETY HANDBOOK
FOREWORD
SAFETY LABELING
SNOWMOBILE CONTROLS
GENERAL MAINTENANCE
FUELING PRECAUTIONS
A WORD TO ALL SNOWMOBILERS
BEFORE YOU START
HOW TO START
HOW TO STOP
HOW TO RIDE
TERRAIN/RIDING VARIATIONS
LAWS AND REGULATIONS
SUMMARY OF ACCIDENT PREVENTION PRACTIC
ENVIRONMENT
DESCRIPTION:
Basic training is required for the safe operation of any snowmobile. Study your Operator's Guide paying particular attention to cautions and warnings. Join your local snowmobile club its social activities and trail systems are planned for both fun and safety. Obtain basic instructions from your snowmobile dealer, friend, fellow club member or enroll in your state or provincial safety training program. Know the law regarding snowmobiles and be aware of the liability, property damage and insurance laws relating to your equipment.
Know our snowmobile and treat it with the respect and care due of any power driven machine. Common sense, proper handling and routine maintenance will result in safer and enjoyable use. Check your machine before each ride.
If you are a parent, you must be the judge of your child's capability to understand, to operate and to control a snowmobile. Warn against speeding, over confidence and carelessness. Never let children snowmobile unsupervised.
PLEASE NOTE:
This is the same manual used by the dealers to  diagnose and troubleshoot your vehicle
You will be directed to the download page as soon as the purchase is completed. The whole payment and downloading process will take anywhere between 2-5 minutes
Need any other service / repair / parts manual, please feel free to contact [email protected] . We still have 50,000 manuals unlisted