1993 – 2004 Iveco Eurotrakker Cursor 13 18 72t Workshop Repair Service Manual 10102 Quality
FILE DETAILS:
LANGUAGE:ENGLISH
PAGES:981
DOWNLOADABLE:YES
FILE TYPE:PDF
VIDEO PREVIEW OF THE MANUAL:
IMAGES PREVIEW OF THE MANUAL: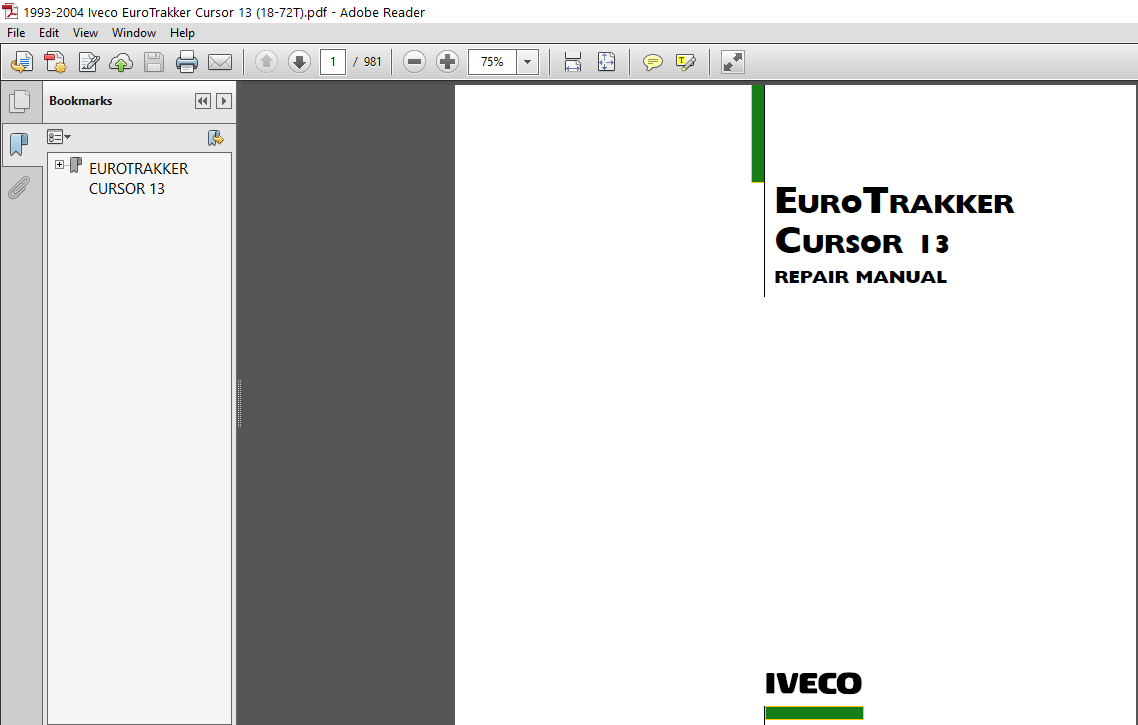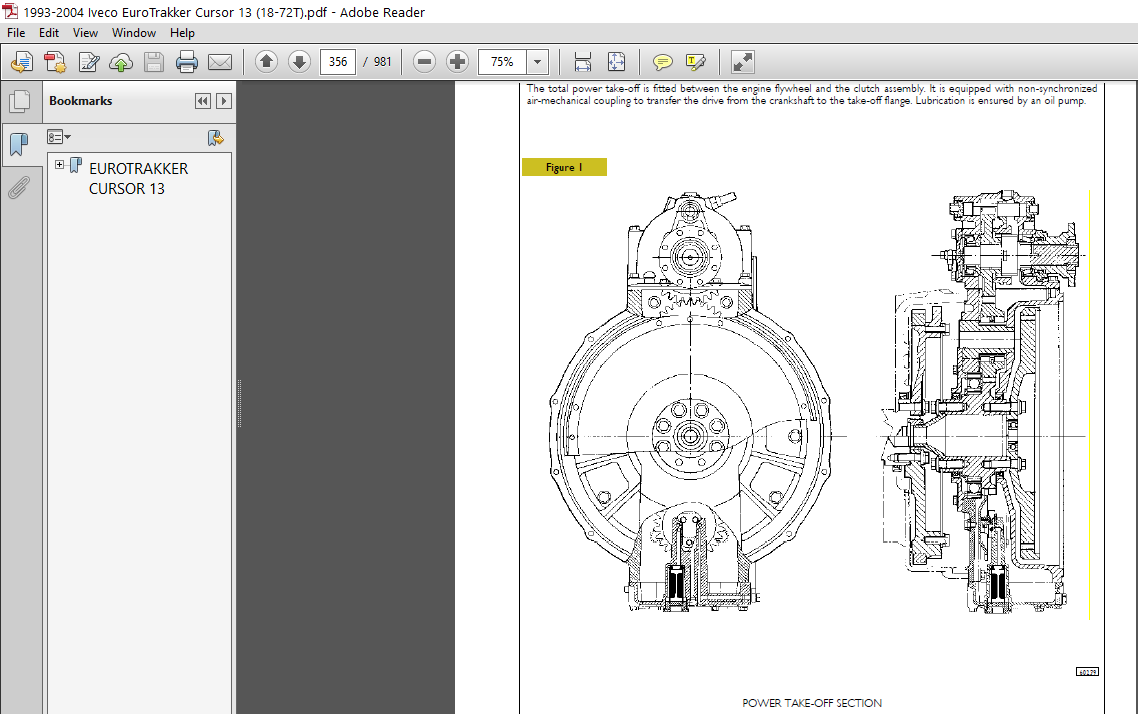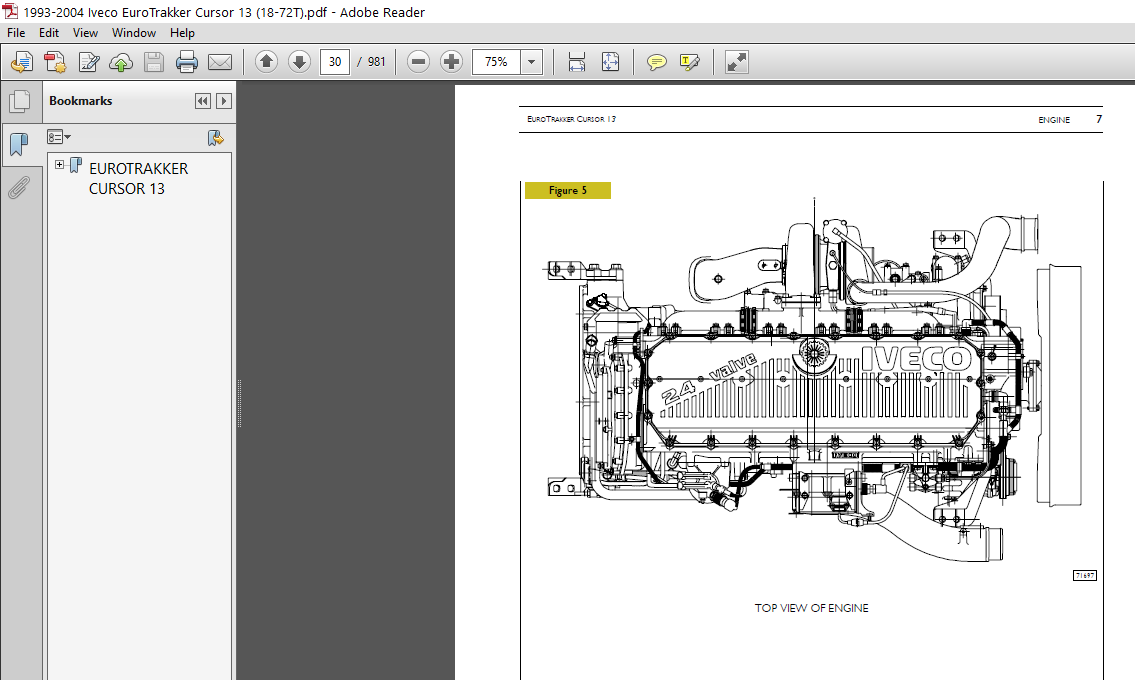 DESCRIPTION:
1993 – 2004 Iveco Eurotrakker Cursor 13 18 72t Workshop Repair Service Manual 10102 Quality
This publication describes the characteristics, data and correct methods for repair operations on each single component of the vehicle. If the instructions provided are followed and the specified tools are used, correct repair operations in the allotted time will be guaranteed, and the operators will also be protected against possible accidents. Before any repair is commenced, ensure that all the safety equipment is available and efficient. All items specified by the safety regulations–goggles, helmet, gloves, footwear–should be checked and worn. Check all work, lifting and handling equipment before use. The data contained in this publicationmay no longer be up-todate due to modifications made by the Manufacturer, at any time, for reasons of a technical or commercial nature or to adapt to the legal requirements of different countries. No part of the text or illustrations may be reproduced or duplicated.
Good diagnosis is made above all with the electronic diagnosis instruments developed by Iveco (Modus / IWT / IT2000). When the vehicle comes into the garage, the information provided by the driver is given due consideration, but the first thing to do is to hook up Modus / IWT / IT2000 and carefully run a full diagnosis:
 Reading fault memory
 Reading parameters
 Engine test
 Etc.
It is helpful to print out the results, especially if you need assistance from the Help Desk. In this case, remember the Help Desk is obliged not to accept calls for assistance based solely on the Blink Code. The Blink Code is a tool that in some cases may be helpful (vehicle broken down on the road, no Modus / IWT / IT2000), but it must not substitute diagnosis with the Iveco instruments as it only gives indications.
TABLE OF CONTENTS:
1993 – 2004 Iveco Eurotrakker Cursor 13 18 72t Workshop Repair Service Manual 10102 Quality
General information 1
Engine 2
Clutch 3
Gearbox 4
Hydraulic decelerator 5
Total power take-off 6
Flow dividers reduction unit 7
Propeller shafts 8
Rear axles 9
Front axle 10
Front and rear suspensions 11
Wheels and tyres 12
Steering system 13
Pneumatic system – Brakes 14
Body and Chassis 15
Routine maintenance 16
PLEASE NOTE:
This is not a physical manual but a digital manual – meaning no physical copy will be couriered to you. The manual can be yours in the next 2 mins as once you make the payment, you will be directed to the download page IMMEDIATELY.
This is the same manual used by the dealers inorder to diagnose your vehicle of its faults.
Require some other service manual or have any queries: please WRITE to us at [email protected]