1993-1997 Mercury Mercruiser 18 MARINE ENGINES GM V-6 262 CID (4.3L) Balance Shaft Including Gen + Engines Service Repair Manual
FILE DETAILS:
FILE TYPE:PDF
DOWNLOADABLE:YES
MANUAL LANGUAGE:ENGLISH
PAGES:638
DESCRIPTION:
It is assumed that these personnel are familiar with the servicing procedures of these products, of like or similar products manufactured and marketed by Mercury Marine, and that they have been trained in the recommended servicing procedures for these products which include the use of mechanic's common hand tools and the special Mercury Marine or recommended tools from other suppliers.
We could not possibly know of and advise the service trade of all conceivable procedures by which a service might be performed and of the possible hazards and/or results of each method. We have not undertaken any such wide evaluation. Therefore, anyone who uses a service procedure and/or tool, which is not recommended by the manufacturer, first must completely satisfy himself that neither his nor the product's safety will be endangered by the service procedure selected.
All information, illustrations and specifications contained in this manual are based on the latest product information available at time of publication. It should be kept in mind, while working on the product, that the electrical system and ignition system are capable of violent and damaging short circuits or severe electrical shocks.
When performing any work where electrical terminals could possibly be grounded or touched by the mechanic, the battery cables should be disconnected at the battery. Any time the intake or exhaust openings are exposed during service they should be covered to protect against accidental entrance of foreign material which could enter the cylinders and cause extensive internal damage when the engine is started.
It is important to note that, during any maintenance procedure, replacement fasteners must have the same measurements and strength as those removed, whether metric or customary. Numbers on the heads of the metric bolts and on surfaces of metric nuts indicate their strength.
Customary bolts use radial lines for this purpose, while most customary nuts do not have strength markings. Mismatched or incorrect fasteners can result in damage or malfunction, or possible personal injury.
Therefore, fasteners removed should be saved for re-use in the same locations whenever possible. Where the fasteners are not satisfactory for re-use, care should be taken to select a replacement that meets the same specifications as the original.
TABLE OF CONTENTS:
1993-1997 Mercury Mercruiser 18 MARINE ENGINES GM V-6 262 CID (4.3L) Balance Shaft Including Gen + Engines Service Repair Manual
SECTION 1 – Important Information
A – General Information
B – Maintenance
C – Troubleshooting
SECTION 2 – Removal and Installation
A – MCM Models – Alpha Drives
A – MCM Models – Bravo Drives
SECTION 3 – Engine
A – 262 CID / 4.3L
SECTION 4 – Electrical Systems
A – Starting System
B – Ignition System
C – Charging System
D – Instrumentation
E – Wiring Diagrams
SECTION 5 – Fuel System
A – Fuel Delivery System
B – MerCarb 2 Barrel Carburetor
C – Weber 4 Barrel Carburetor
D – Electronic Fuel Injection (Throttle Body)
A – BSO / SAV Emission
SECTION 6 – Cooling System
A – Seawater Cooled Models
B – Closed Cooled Models
SECTION 7 – Exhaust System
A – General
B – Manifold and Elbows
C – Risers
D – Collectors
SECTION 8 – Power Steering
A – Pump
SCREENSHOT OF THE MANUAL: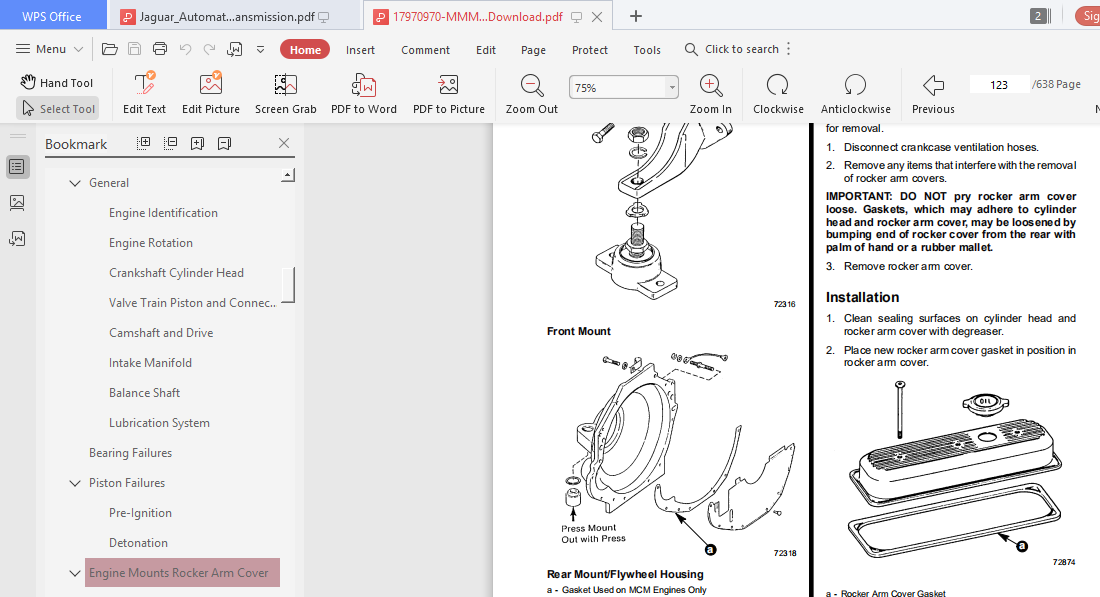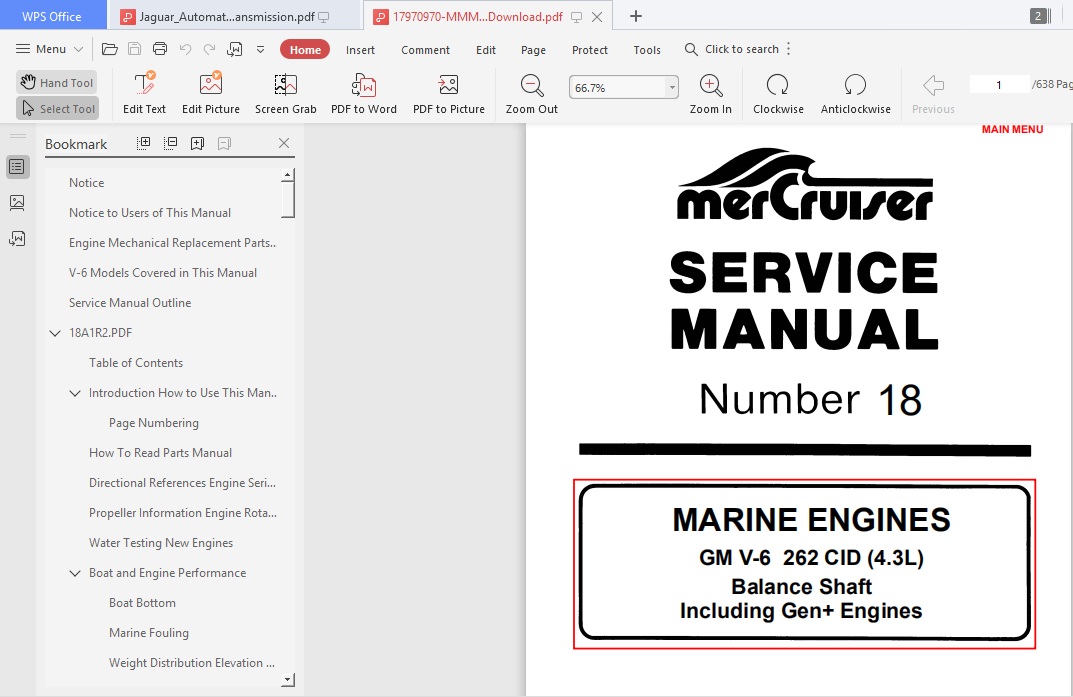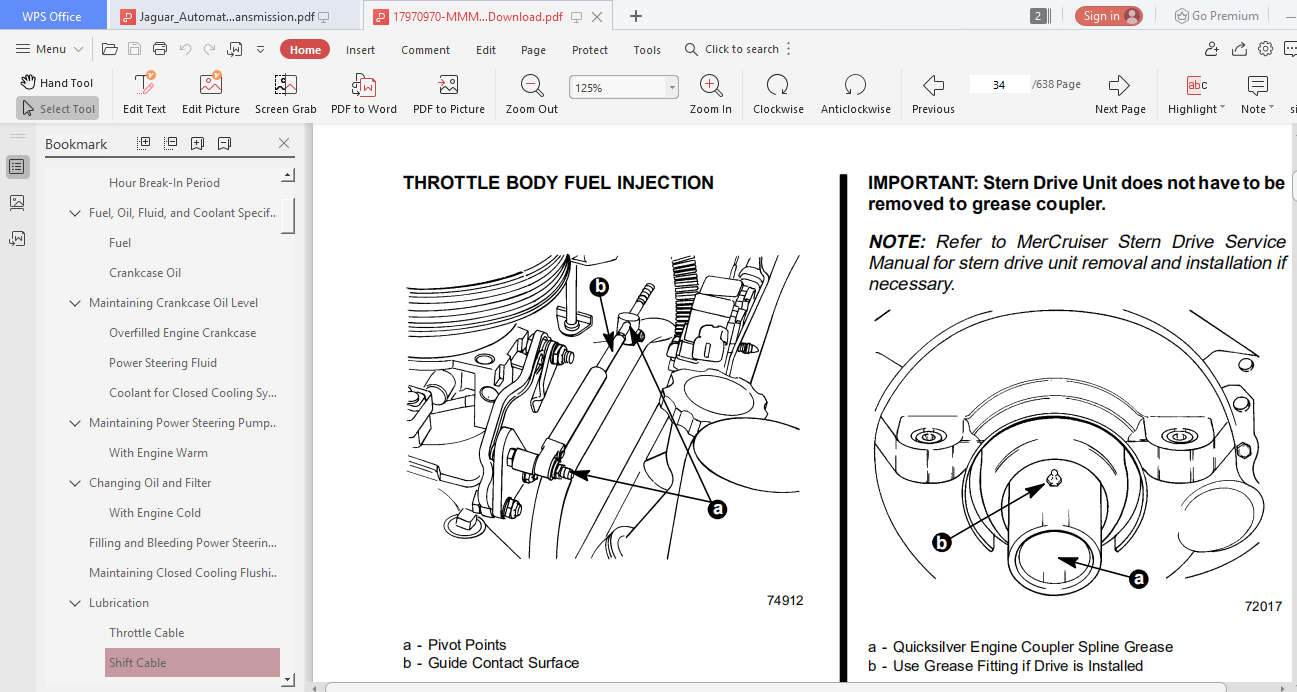 VIDEO PREVIEW:
PLEASE NOTE:
⦁ This is the SAME MANUAL used by the dealerships to diagnose your vehicle
⦁ No waiting for couriers / posts as this is a PDF manual and you can download it within 2 minutes time once you make the payment.
⦁ Your payment is all safe and the delivery of the manual is INSTANT – You will be taken to the DOWNLOAD PAGE.
⦁ So have no hesitations whatsoever and write to us about any queries you may have : heydownloadss @gmail.com