1979 KAWASAKI INTRUDER ST440-A2 SNOWMOBILE SERVICE MANUAL – PDF DOWNLOAD
Video Preview:
Image Preview: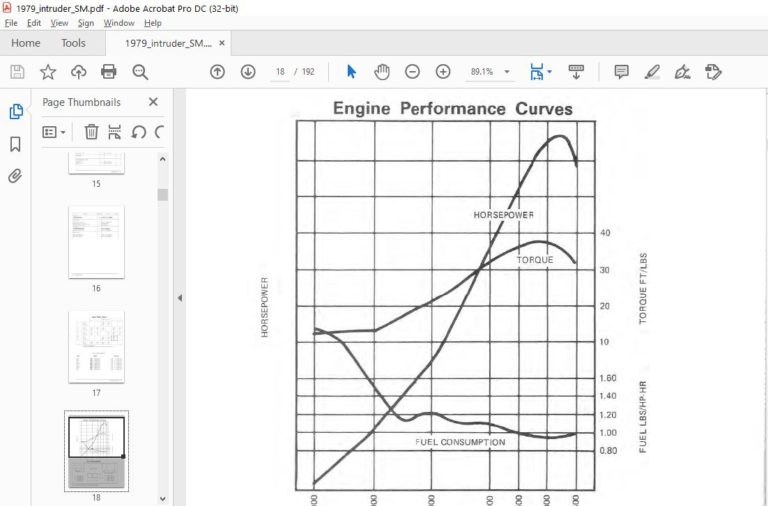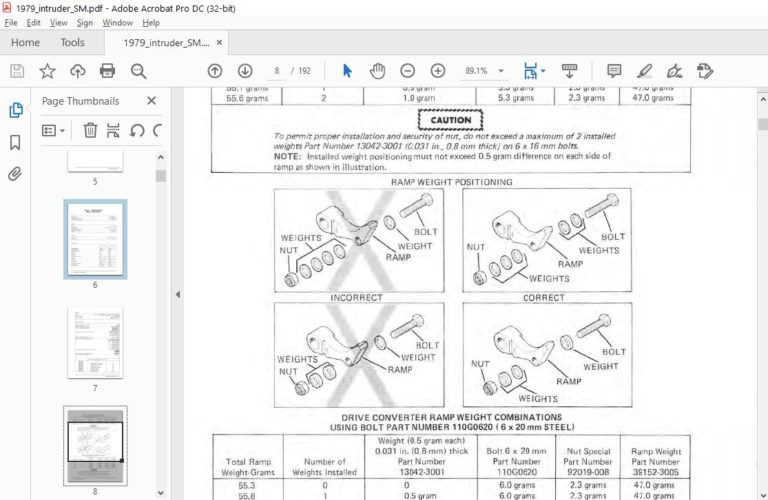 Description:
1979 KAWASAKI INTRUDER ST440-A2 SNOWMOBILE SERVICE MANUAL – PDF DOWNLOAD
This manual is designed primarily for use by snowmobile mechanics in a properly equipped shop. However, it contains enough detail and basic in formation to make it useful to the snowmobile user who desires to perform his own basic maintenance and repair work.
A basic knowledge of mechanics, the proper use of tools, and workshop procedures must be understood in order to carry out maintenance and repair sat isfactorily. Whenever the owner has insufficient experience or doubts his ability to do the work, the adjustments, maintenance, and repair should be carried out only by qualified mechanics. In order to perform the work efficiently and to avoid costly mistakes, the mechanic should read the text, thoroughly familiarize himself wjth the procedures before starting work, and then do the work carefully in a clean area.
Whenever special tools or equ ipment is specified, makeshift tools or equipment should not be used. Precision measurements can on Iy be made if the proper instruments are used, and the use of substitute tools may adversely affect safe operation of the snowmobile. Whenever you see the symbols shown below, heed their instructions! Always follow safe operating and ma intena nce practices. IWARNINGI This warning symbol identifies special instructions or procedures which, if not correctly followed, could result in personal injury, or loss of life.
This caution symbol identifies special in structions or procedures which, if not strictly observed, could result in damage to, or destruction of equipment. NOTE: Indicates points of particular interest for more efficient and convenient operation. This manual is divided into the following four sections: (1) Specifications This section contains general and technical specifications, a complete torque chart and engine performance curves.
(2) Maintenance and Theory of Operation The procedures for inspection, adjustments and minor repair are described in this section. An explanation on the structure and function of each of the major components and assembly enables the mechanic to better understand what he is doing. (3) Repair This section shows the best method for removal, disassembly, inspection, assembly, and installation which are necessary for proper maintenance and repair.
Assembly and installation notes are provided to explain special points. (4) Appendix The appendix in the back of the manual contains miscellaneous information, including metric reference and conversion charts, special tools, wiring diagram, and an index. This shop manual has been prepared to assist the mechanic in servicing the KAWASAKI snowmobiles. All procedures contained within should be followed closely.
Table Of Contents:
1979 KAWASAKI INTRUDER ST440-A2 SNOWMOBILE SERVICE MANUAL – PDF DOWNLOAD
General Specifications. . . . . . . . . . . . . . . . . . . . . . 1·2
Service Specifications .. . . . . . . .. . . .. ……. . 1·7
Torque Chart .. … …. . . . …. . .. … .. … . 1·9
Gear Ratio Chart . . . . . . . .. . . . . .. .. … . . .. 1·13
Engine Performance Curves/Port Dimensions ….. , 1·14
Please Note:
This is the same manual used by the dealers to diagnose and troubleshoot your vehicle
You will be directed to the download page as soon as the purchase is completed. The whole payment and downloading process will take anywhere between 2-5 minutes
Need any other service / repair / parts manual, please feel free to contact [email protected] . We still have 50,000 manuals unlisted
Sk